K Investments. Comprehensive sourcing for the global industry
We have a range of raw materials for many production processes. We have been successfully supplying limestone and ammonium sulphate to the international market for years.
For anyone who needs it.
The supply of our limestone is aimed at important national and international companies, including the steel, confectionery and environmental industries.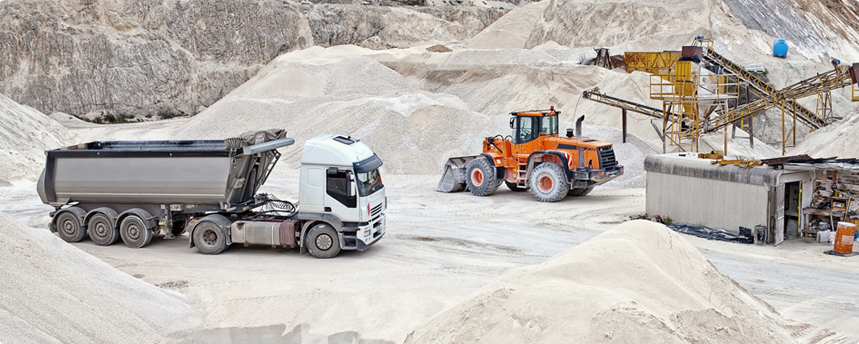 We ensure the highest quality and professional transport.
Each transport is thoroughly checked by us - legally, financially and in terms of quality. In addition, we take care to ensure that the raw material ordered by you arrives where you want and when you want it.
And has the quality and specifications required.
We supply limestone fully adapted to your requirements. In our offer, you will find raw material with different specifications - in different form and with different compositions.
25 years of experience
In regular distribution of fertilizers and minerals.
8 countries
From which we import limestone and ammonium sulphates.
5 million tons
Of raw materials that we have delivered to companies in more than 30 countries.
What comprises our offer of fertilizers and minerals?
Our offer includes limestone, whose key ingredient is calcium carbonate. It is a high quality raw material of natural origin, which is obtained by crushing excavated material.
This material is present in nature practically at any latitude, and its specific location and age mean that depending on these factors, limestone can have different properties. One of the most popular examples is the difference in hardness.
Limestone is an extremely versatile raw material, successfully used, among others, in the field of metallurgy and construction. Its advantages are also valued in health care and even the food industry (mainly confectioneries).
Ammonium sulphate
Ammonium sulphate is a hygroscopic product, therefore it is recommended to store the product in dry and clean interiors, on a non-flammable surface, isolated from moisture. It is extremely important to protect ammonium sulphate against direct sunlight, contact with water and other precipitation, heating processes above 30 degrees Celsius and mechanical damage to the packaging. It is worth paying attention to avoid storing the product in the open air - low resistance to external factors adversely affects the quality of ammonium sulphate.