K Investments. Organic raw materials for industry
K Investments is an innovative company. In order to meet the expectations of our customers who are searching for environmentally safe solutions, we have established a number of international contacts with producers of ecological fuels, mainly from Poland, Belarus and Ukraine.
We ensure the supply of fuels that your company needs.
The choice and specifications of our materials are suited to the current needs of customers and the entire market. Therefore, we provide the most desirable types of biomass, necessary in the daily operation of many companies that cooperate with us:

Woodchips
It is an ecological biomass fuel produced from wood waste and energy crops and is becoming increasingly important in economic terms.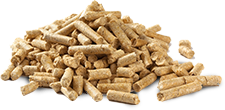 Wood pellets
High energy, extremely ecological, high quality and cheap raw material which is an excellent fuel. Called the ideal, zero-emission, high-calorie fuel by experts. The use of wood pellets helps you maintain guarantees on combustion equipment and generates huge amounts of heat.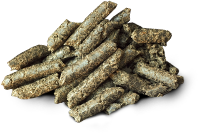 Sunflower husk pellets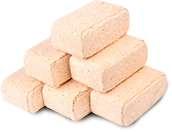 Wooden briquette
Solid fuel that guarantees the highest heating efficiency. A fully ecological raw material, which is produced from a mixture of sawdust without the use of harmful binding substances. Easy and clean in storage, low ash content when burned ensures a stable combustion process.
We ensure the highest quality, fast and professional transport.
We take care of the legal, financial and quality aspects of each transport and ensure that the ordered materials are delivered on time and at the right place.
Keeping the required quality.
Woodchips, wood pellets and sunflower husks, as well as wood briquette. All raw materials are available in many variants with different calorific values and finenesses.
25 years of experience
In the regular distribution of biomass.
3 countries
From which we import ecological fuels (Poland, Ukraine, Belarus).
5 million tonnes
Biomass, which we delivered to entrepreneurs in as many as 30 countries.
What is wood biomass?
Biomass and biofuels are becoming increasingly important also in economic terms (especially in the energy industry). In an era of growing environmental awareness, searching for new ways to obtain alternative energy sources and zero-waste ideologies, these materials are the future of both clean electricity and heat generation.
Green fuels are zero-emission raw materials, which are characterised by ease of storage, combustion stability and overall cleanliness (both in terms of the environment and the combustion itself). After use, they leave a minimum amount of ash. Within our offer, we provide the following types of biofuels:
Wood chips produced from wood waste and energy crops.
Pellets from organic waste and sunflower husks, high-energy, very ecological and, above all, cheap raw materials used as fuel. Called the ideal fuel by many experts in the industry, it generates 0-level emissions and has a high calorific value, ensuring a large amount of energy.
Wood briquette made of biomass, i.e. fully ecological solid fuel guaranteeing the highest heating capacity. It is produced from a mixture of sawdust without the use of harmful binding agents.
The raw material of the future
Wood biomass is considered to be a renewable energy source. Biomass can be formed by substances of plant and animal origin, waste from the food industry and sewage treatment plants. Biomass can partially replace fossil fuels, so the production and sales prospects for this fuel are very promising. It is the raw material of the future, and it fits perfectly into the international agenda of action against climate change.